Sign Making
Business Printing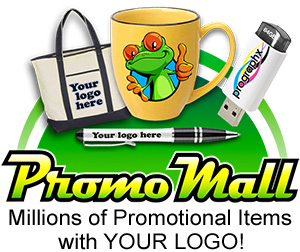 Banners & Flags
Banners are a cost effective solution to get a large graphic in front of your potential customers! Banners are probably the most versatile option for signage. They are durable, weather resistant and are perfect for indoor or outdoor use.
Dimensional Signs
Dimensional signs are a high end alternative that really impress people and make your company stand out. We have our own td-axis CNC ma­chine in house and can create unique and upscale sign options that you will love! From simple dimensional letters to multi-layered sign solutions, let us design yours today!
Dimensional Lettering
Custom dimensional letters and logos made out of metal, plastics, acrylic, foam and more… We can laser cut or CNC route out your custom signage. Indoor or outdoor solutions that will fit your budget. Showcase your corporate name and logo with custom dimensional lettering!
Window Graphics
Window graphics can be simple cut vinyl, elegant etch-look vinyl or full color printed window wraps. There is a wide variety of options to project your company image and attract attention. Let us design your new look today!
Post & Panel Signs
Post and Panel signs can be basic wood components or upgraded cast metal components. Life expectancy plays an important role in determining the best fit for your project. Let us help you design your sign and get you noticed!
Real Estate & Site Signs
Real Estate signs are the standard for long term durability. There are many different metal frames to choose from with your graphic applied to an alumi­num substrate makes them last Construction Site signs are printed and mounted to a variety of substrates such as MOO, Maxmetal or corrugated plastic. We paint our PT wood posts to match your design.
Yard Signs
Yard signs are perfect for a cost effec­tive, temporary sign solution. They can be silk screened for large quantity runs or printed directly on corrugated plas­tic for a low quantity inexpensive solu­tion. Upgrade to a dimensional sign that will surely stand out from the rest at your next golf outing
Backlit Signs
We create incredible looking graphics using our 3M semi translucent backlit film that we install on your light box or store window. When backlit, the colors become vibrant. We install on acrylic, glass or molded inserts that is sure to make an impact day or night.
Sidewalk Signs
Sidewalk signs are powerful forms of advertising that brings your message to potential customers right on the street. There are many designs to choose from. The signs are easily movable to new locations, and are made to withstand tough Florida conditions.
Monument Signs
Custom designed monument signs provide a superior look to your facility. These signs provide unsurpassed durability in a lightweight structure that is made of high density EPS foam with a hard coat protective coating that offers superior impact resistance, resistant to rot, termites and moisture.
Vehicle Graphics
Vehicle wraps are one of the most POWERFUL forms of advertising. Let our team of designers come up with a cost effective design that meets your budget We use 3M wrap material which is the best of the best on the market. We can produce a full wrap or partial wrap, guaranteed to satisfy!
Sign Making
Indoor Graphics
Outdoor Graphics
Vehicle Graphics
Promotional Items
Graphics Design
Renderings
Laminating & Mounting
Blueprinting

Oversize Document Printing
Oversize Document Scanning
Specification Copying
Upload Files
Business Printing

Gallery